About
Founded in 1969 by 35 former civil servants of various nationalities, the AIACE has never ceased to work to improve the well-being of all pensioners and always endeavoured to nurture, in a spirit of friendship and good humour, the links among themselves and with the administrative services of the institutions.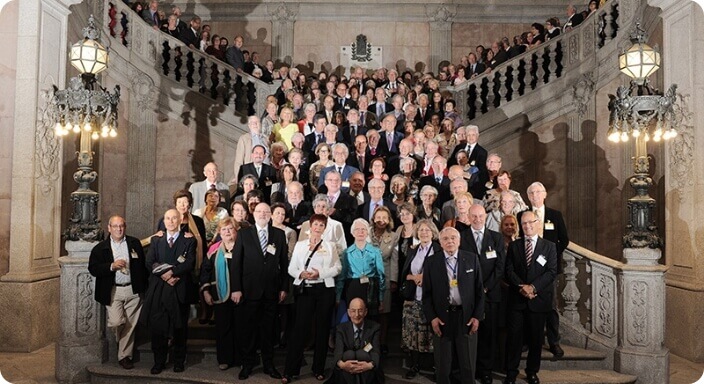 In summary
AIACE was created in 1969 by 35 former civil servants of various nationalities.
It includes central bodies and Sections in certain countries. It is headed by a President and a Vice-President, assisted by a Bureau, responsible before the Management Board composed of two delegates per section. The General Assembly brings together all the members of the Association; it meets every year during the Yearly Congress.
AIACE ensures close contacts
as well as a broad representation of the interests of former staff vis-vis the authorities of the European Union by means of co-operation agreements; where necessary AIACE will defend the interests of former staff and, when appropriate, also vis-à-vis national authorities in relation to administrative and welfare matters.
AIACE maintains and develops
the bond of friendship among former staff and between former and serving staff. It provides a number of services, information and advantages to all former staff who request it.
AIACE contributes to the study
of problems relating to European integration and to help increase public awareness of these problems; it contribute to the work of the institutions or bodies of the European Union in these fields.